What Are Knowledge Management Systems
A Knowledge Management System is a software program or related IT service that allows you to capture and filter through all the relevant data/information available on the internet and the world wide web regarding a specific business solution, product, or service. It is essentially an intelligent and simultaneously predictive process of identification and distribution of knowledge across the entire organizational hierarchy and structure of a company to meet a specifically defined objective (or multiple objectives).
It organizes, distributes and stores data efficiently and in 'real-time' by analyzing all the possible online avenues and portals on the web, and in the process optimizes communication, sharing and inter-change of ideas—including previously unknown sources of knowledge and expertise—between the various departments and the managerial levels, effectively reducing and then eliminating the amount of 'data noise' that is created by excessively saturated sources like databases, websites, social media channels and blogs.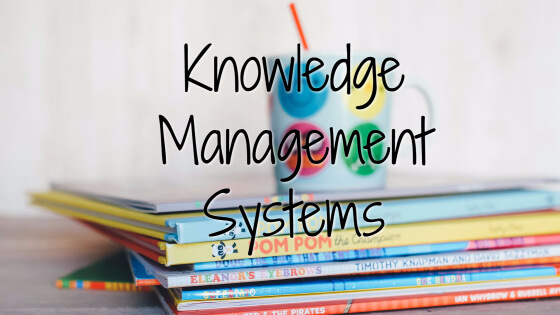 Since its inception in the early 1990's its popularity has boomed thanks to its capacity for promoting innovation both in terms of achieving business goals, and within the workplace, where it encourages collaboration among all company levels as well as the sharing of newly-discovered information deemed pertinent to the success of a company.
It has also afforded opportunities for employee growth in expertise and in learning new tasks and business strategies thanks to potential information that had previously been hidden from view.
The sharing of this information has brought enormous advantages to small and medium businesses, which have managed to adopt its benefits in order to survive in a highly competitive marketplace that is becoming increasingly saturated with too many vendors, and where market presence and visibility play a major role in the success of any company.
Some of the cons against Knowledge Management implementation include the fact that knowledge of the technology involved and the programming skills needed to understand how the software works, are relegated to IT technicians/engineers and not to all company departments.
Certainly, this is a setback, but on the other hand, the system has become very user friendly and all employees can learn to benefit from it. And thankfully, there are plenty of IT consultants around including the system provider itself that offer 24/7 support for any issue that may arise.
Another principal argument is that Knowledge Management can give you the tools to achieve success, but the company still needs to have the organizational capability to implement it and understand what it can do beforehand.
In this respect, a company needs to have already established a considerable level of inter-departmental collaboration and sharing of ideas. The vertical, top-down chain of command in the company hierarchy must be reorganized so as to allow a horizontal flow of communication and exchange of ideas from the very start; and this is something that Enterprise Resource Planning solutions have already taught us in the past decades.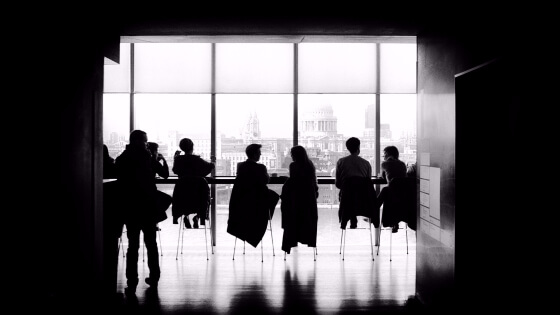 If managers do not communicate with their employees, and the company does not have a clear idea of what business solution they need, it just won't work.
One must also take into account other factors that may prevent KM adoption, implementation, or assimilation— such as the lack of a separate budget, or the difficulty to fit the KM system into a firm's existing organizational framework which may or may not be able to integrate it depending on how unified the entire company structure is.
This means that any firm must first make an internal analysis of its structure, goals and resources. A cost-benefit analysis is also required that takes into account the size of the firm, number of employees/users, maintenance and updating costs, training costs, and so on including promoting acceptance of the system among company levels and explaining why KM is so beneficial and what advantages it will bring to the organization both on a business and personal level.
By encouraging feedback, this method of analysis will also prove extremely useful as a tool for comparing and gauging the benefits of KM to the company's prior performance under the old systems, and provide an incentive for constant learning and training to develop innovative skills.
Among the various Knowledge Management providers on the market, Expertsystem is renowned for its 'Cogito Discover' system, a semantic technology providing a structured and precise analysis of millions of definitions, phrases, word relationships and semantic concepts, enabling the software applications to read and understand varied written texts and different languages and thus process and condense strategic goal-oriented information on a global scale.