How To Build Better Relationships With Your Customers
Fact: customers are the key to the success of your business.
Without a loyal following of customers, your company can never be deemed a success. After all, providing a great product is only half of the battle. Convincing people to part with their cash is the other and is evidently the key ingredient as to whether the venture will be a long-term triumph.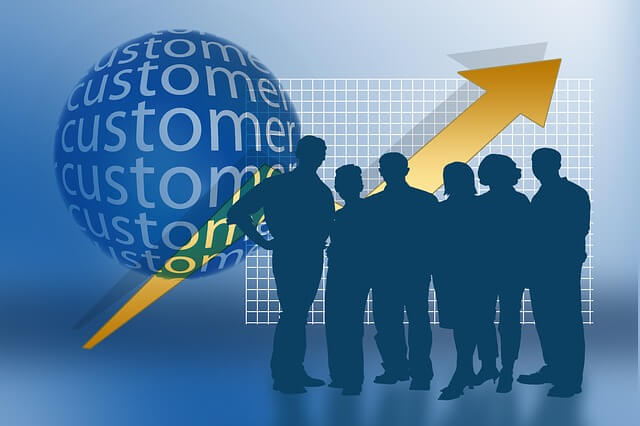 While consumers want the best deal for the best price, the majority also want to buy into the company. For SME businesses, establishing great relations is what will put you ahead of the competition. Here's how you can achieve those positive relationships.
Treat Them As Humans
Most consumers want to be seen as more than a customer. Oddly, showing an understanding of this, you'll gain the best chance of converting interest into sales.
If you run a shop, for example, don't be afraid to use your personality to build up conversations. Some business owners may view small talk as a waste of time. On the contrary, it displays an interest in the customer. Meanwhile, the soft sell approach is far less likely to overwhelm them.
More importantly, you should look to understand their specific needs to find the best product for them. If you source the right item now, they will be far more likely to return at a later date.
Use Your Online Presence
The internet has become a huge asset for businesses in all industries. Even if you don't make direct online sales, these resources make the company far more accessible for customers. In fact, through social media and your website, you can essentially build a 24/7 gateway of communication.
Offering customer care through these methods saves your customers the need for making phone calls. It also saves you the need of employing someone to run those aspects. Meanwhile, using Twitter as a customer care tool may help you answer the queries of many people in just one message.
If nothing else, the public showing of great customer care underlines your commitment at all times.
Recommended Article: Best Strategies for Online Marketing
Go The Extra Mile
In today's world, many businesses have lost the connection with their audience. If you can build a strong one with yours, then you cannot go far wrong.
Finding ways to resonate with them through marketing and better products is a must. However, you can also make small gestures of appreciation to win them over. If you make them feel special, those positive emotions can quickly influence their consumer decisions.
Corporate ecards are a great way to achieve this. The eco-friendly nature of this option works wonders with green living enthusiasts too. Perfect.
Keep Data Safe
Great working relationships are built on trust. Therefore, it's imperative that you do everything in your power to gain theirs. With this in mind, data protection has to be one of your primary objectives.
If the customer can be confident about their data, it instantly removes one of their main fears. Furthermore, it encourages positive feelings about your operation and services as a whole.
Besides, data protection is a key component of general security. The business needs these items for its own benefit as much as anything. It's better to be safe than sorry.
This is how you can build better relationships with your customers and if you are a startup, which is just coming to business, you should focus more on relationship building with customer and retain them for a long time.