How To Become One of the Top Social Media Influencers
Becoming an influencer is a really sought after position in this day and age. It isn't easy to gain followers on social platforms and influence people, but if you can do it, you can get some incredible opportunities. You can get free stuff, incredible invites to amazing places, lots of money, and meet awesome people.
Find Your Focus
If you try to be a jack of all trades, talking about and focusing on a little of everything, you're probably not going to do as well as somebody with a niche. Start experimenting now and find your niche. Are you into fitness? Beauty? Business? Think of the things you are passionate about and know most about. Once you have your focus, you're on your way to becoming an influencer.
Start A Blog
As well as using social media to become an influencer, it's a good idea to start a blog. Blogging is absolutely huge. You probably already know this. Many of the top influencers have blogs that they regularly update to share valuable information with their audience. It's really easy to start a free blog, but it'll be even better if you can buy your domain name, as your site will instantly be more valuable. Carefully choose a name and design.
If you can afford to get someone to design it for you, that's even better! However, this isn't always necessary. You can always wait until you develop a bigger readership and want to grow even more. Don't think that by having a well-designed site you'll get a ton of followers. Your content needs to be spot on. Make your posts as interesting as possible with lots of pictures and helpful information. You can even find more characters here if you want to include something a little different.
Share Quality Content On Social Media
Make sure you're promoting and sharing quality content on social media too. It isn't simply a case of writing the content. You need to make sure you're promoting it so that people are actually reading it too. You can share other's content too if you think it'll be relevant for your audience. Not only can this help you build connections with other influencers, it gives more value to your readership.
Make sure that everything you post is quality, especially the pictures you include. They can draw people in so much more!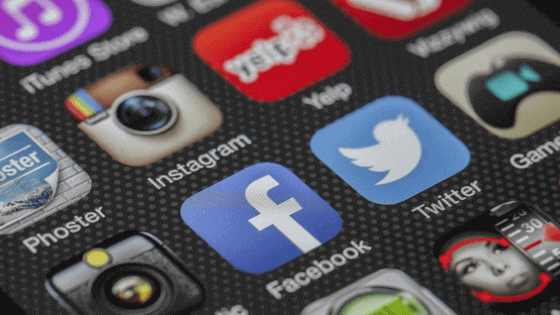 Contribute To Other Sites
Contributing to other sites once you've built up a great content portfolio could be a good idea. If you can blog on a site with a big readership, create a YouTube video with another influencer, or do something similar, you'll get far more exposure. You'll need to contact the owner of the site with a tactfully worded email, so take a look online for templates to help you. Just make sure you don't completely copy and paste, as they may receive a ton of 'spammy' messages like this every day. Add your own spin on the words and make it sound like you.
Engage With Others
Engaging with others is essential for getting your name out there. Engage with bloggers, social media influencers, and people who comment on your stuff. Reply to as many as you can. This will show that you are personable, and give you more exposure. Don't be afraid to put your opinion out there and be heard!
Build A Personal Brand
Building a personal brand is crucial if you want to succeed. Start by identifying your strengths and what makes you unique. It takes time to really build up your brand, but it's so worth it. What do people find appealing about you? Always be genuine, and set values and priorities. If you don't build your own personal brand, chances are, others will do it for you!
Aim To Help People
One of the biggest mistakes people make is going out there to try to be a social media influencer. They try to hard, don't see success right away, and give up. Your main goal should be to help people. The more you help people, the better you're going to get at this and the more opportunities will present themselves to you. Eventually, you might just get to where you want to be. Just do it for the right reasons!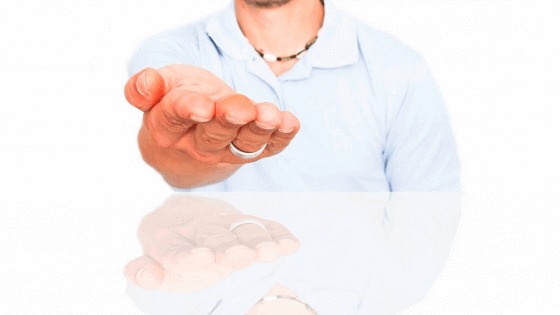 Always Be Authentic
Always be authentic when posting on social media. Be honest in your views and voice, and always keep your values in mind. Don't say something just because you think others will like it or it'll get you exposure. That's always a bad move and can have huge repercussions!
Read Books, Blogs, Magazines Every Day
Make sure that you read books, blogs, and magazines every day that could help you to improve. Learn as much as you can about the niche you're in and how to get better at what you do. Staying on top of new developments is a must.
Write Your Own E-book
How about writing your own e-book? This can help you to become more established and help you to share your knowledge. It's really easy to write an e-book these days; just about anybody can do it. You could even give it away for free to get email subscribers!
Be Patient
The key to becoming a top social media influencer is to be patient. It takes time to establish yourself online, especially when there are so many others out there trying to do the same thing. The key is to be consistent, do it for the right reasons, and believe in yourself. Always be yourself too! This way, you can't go wrong. If you really want this, you'll be patient.
---
There you have it. It's pretty simple really! Start following this advice today to become a top social media influencer – even if it takes years. Things like this do take time, so don't be put off if it doesn't happen how you want it to. Stay positive, keep trying, and it could very well happen for you. Thanks for reading!