Ecommerce Store Struggling to Sell? This Guide Will Help
Starting an eCommerce store is incredibly easy and needs little investment. All you need is a good idea, some products to sell, and a simple website to kick things off, and there aren't the overheads you would expect from a brick and mortar store. That said, turning an eCommerce business into a success is a trickier beast entirely, and many new eCommerce businesses struggle to get off the ground.
There are some common reasons why this happens, and while the following tips won't guarantee you success, they will go a long way towards creating a better opportunity for you. Let's take a look at why your eCommerce business is failing to make sales, and what you can do about it.
You don't scream 'quality.'
When you go into a real-world store, what do you expect to see? If the place is a run-down mess with products hanging off the shelves in no discernible order, the chances are that you won't spend a cent and will just leave and go elsewhere.
It's the same principle for your online store. If it looks shoddy, doesn't flow well, and lacks visual appeal, no one is going to stick around for long at all. So, take a look at your website and eCommerce platform and have a long, hard think about its quality. Does it look 'the business' or could you do with an upgrade?
Reflect on how your customers feel when they arrive onsite and look at what might be scaring them away. And invest in your site, too. Sure, you can build a cheap website with the right services, but the big question is – do you want to look cheap? A little investment in freshening up your site should have an immediate impact on your sales.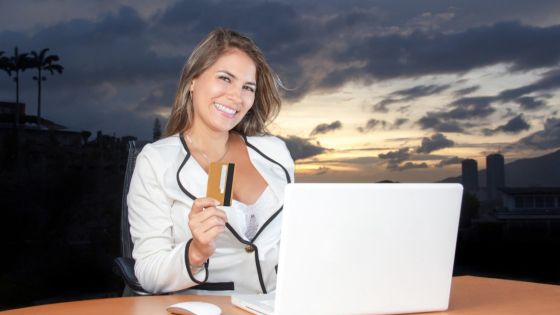 You don't have great images
Here's the thing about ecommerce stores that many first-timers forget – people love to pick stuff up before they buy it. Naturally, this can't happen when your customers are shopping at your online store, but there are a few things you can do to help your audience understand a little more about what they are buying. First of all, think about the quality of your images.
Are they razor-sharp, attractively lit, and available to view from multiple angles? Does the customer get an in-depth look at each product that generates more interest? It's worth hiring a professional photographer to take some shots for you – start with your top-selling range first, and you should see sales rise significantly.
If you want to increase sales on your eCommerce site, try walking into a local store. Notice how stores arrange products in the real world to attract the shoppers walking by. Online visual merchandising can help you do the same thing online with your website. You have to start by making use of as many visual tools as you can, but arranging them in a way that leads your customers through your website to where you want them to go. Testimonial videos and clear images, when arranged properly, are tremendous tools that can captivate your potential clients.
Therefore, you have to use online visual merchandising techniques to arrange the pages of your website in the most captivating way while also making use of buttons or clickable images to lead them to make purchases.
You don't have compelling descriptions
Another way of giving your customers a better idea of the product is to use product descriptions. However, avoid using the boring, same old features that everyone else uses and focus more on the benefits of the product. Apple does this kind of thing very well because they realize that most people don't care about the latest ARM CPU or PowerVR G6430 – those are just meaningless words to most.
Instead, Apple will put the benefits first – 'super-fast performance,' 'hold up to 30,000 songs', or 'razor-sharp detail' are all good examples. Think about what their product actually does for the customer, and describe it in a compelling and engaging way.
You aren't embracing SEO or SEM
As LD SEO Sydney points out, sound SEO is critical to the success of your business, and with the right strategy in place, it will help you find better quality clients who are more likely to buy from you. SEO is great for finding what is known as organic traffic and requires a fair amount of ongoing work and time to succeed. But you should also think about buying paid traffic, through an SEM – or search engine marketing – campaign.
This involves using services like Google's Adwords to draw in a few more customers who are interested in your products. A good mix of both these strategies should improve your performance by a significant amount.
Your checkout process is too long
Finally, make sure that when customers want to buy something they can do so as quickly as possible. If your shopping cart abandonment rates are high, there is probably a good reason why, and it needs a bit of work to improve. Start by reducing the number of tasks you ask of the customer. For example, you only really need a name, address, and bank details to process the transaction – not their sex, company name, start sign and favorite color.
Don't forget, people shop online for convenience, and if it is quicker to go elsewhere – to one of your rivals – people will drop you like a hot potato if you ask them to jump through hoops.
Good luck!