Is Your Data Governance Framework Up to Standard?
Posted on

September 12, 2020
In Business
Your data governance or management plan must be designed to help your business move forward and properly gather data. However, you might not know if the program you have chosen is appropriate for you. Continue reading as you are looking for the best data management plan for your business.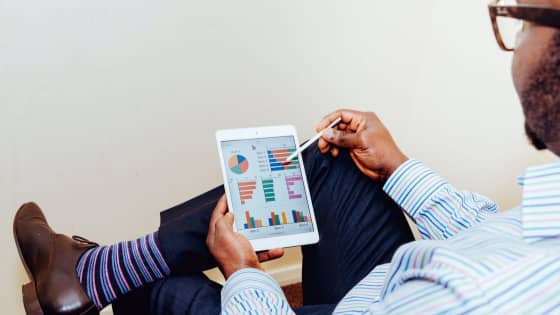 Check Out How the Company Does Its Business
Your data governance framework should be designed by a company that updates regularly, uses proper security protocols, and provides you with the best customer service options. You should also check into the financial situation of the software provider.
A good company has a solid credit rating, does not have many customer complaints, and operates properly. If you feel as though your data management provider is not offering you the best possible service, you need to look elsewhere.
Do You Have Control?
If you have control over your data management plan, you can place your data wherever you want. Companies that collect data without having control do not know how to review that data. This means that your data should go to the appropriate folder or location. You can review that information in the future, and you can dive into that folder to create reports.
For example, you might have sales figures, customer information, and marketing data in the same folder. These numbers do not work together. You must keep your customer information in a folder that makes it easy to review. You can move your sales figures to a folder that makes everything easy to review.
You can even move your marketing figures to yet another folder, and you can check on the ads that you have run. A framework that does not allow for this level of organization is not up to your standards.
Is the Platform Secure?
Your platform needs to be secure. If your platform is not secure, you could lose your data at any time. You do not want hackers to feel as though they can easily get into your platform, and you should ensure that the security protocols are updated often.
You can check on your security options before buying, and the software provider might allow you to add even more security if you want to. When this is the case, you have more control over your data, and you can easily manage passwords or encryptions.
For example, you may work with people who need access to certain types of data. You can give those people a password for those folders, but you are not offering free access to the whole system. You can change passwords if someone leaves the company, and you can create a new password every few months to prevent hacking
Does the Platform Sync with Other Programs?
You need a data governance framework that will sync with other programs. You can manage your data with an automation platform, and you can send data from multiple programs into your management system. If you are automating your data, you can easily collect data every day.
Your business is constantly generating data, and you do not have time to transfer that data on your own. You may have so many places to send that data that the whole process can be very confusing. You can use automation to your advantage, and you can check the folders every day to ensure that the data is where it should be.
Does the Platform Help with Errors?
You will have errors in your data simply because there is so much data to work with. Errors in data will make it difficult for you to understand how your business is performing. You might send mailers to the wrong address, or you might use the wrong phone number when reaching out to customers. You will waste time and money when your data is incorrect. Because of this, the platform you use for data governance should correct errors, flag errors, or remove duplicate data.
The program should make it easy for you to review this data, and you also need to look over your data quickly to check each flagged item. Because you only need to spend a few moments reviewing your data, you have time to do other things that help your business succeed.
You Can Start Using Data Management Today
As you think of how to manage your data, you need to choose a framework that makes your business easier to manage. You should use the program that you believe will be the easiest to use, and you should also invest in a platform that gives you all the best options.
You can also check on how often the company updates its platform, how they handle security, and how your business will remain organized. Using data to make decisions for your business is the safest and simplest thing to do as a manager or owner.