Boost your Website Speed with MaxCDN
Website speed plays a very important role in the popularity and user experience of any website and increasing website or blog speed is a big issue for all webmasters and bloggers. There are many techniques and methods by which you can increase website speed and today I will review MaxCDN service which helps me in speeding my website.


Image Credit:MaxCDN
Website Speed depends upon lots of factors like server hosting hardware, website theme, plugins, codes, website location etc. and one of the important technique to increase website speed is through content delivery network (CDN).
CDN services are playing important role in increasing the website speed, by providing a cached version of a website or blog from the nearest located server to the user location. In this way, the user browses your website in a very fast way.
MaxCDN is an out of box CDN service provider and has covered more than 90 countries with their CDN service. Below are some of its features.
Features of MaxCDN
Secure Traffic
Awesome Support
Large Network for Maximum Speed
MaxInsights Knowledge
High Speed
Real Time Reporting, Integration, Purge
Protects from Self-discharge
With MaxCDN EdgeSSL technology, your website traffic is safe and fast, it automatically blocks the SPAM traffic and you may also see some decrease in SPAM comments. Their Origin Shield POPs, which is placed globally, protect your orientation from request overload, giving you the full benefit of MaxCDN CDN.
Real time working is very important, whether it is reporting or something else. Reporting has been one important factor while analyzing about a website or blog. And if you are on MaxCDN network, you get real-time reporting.
MaxCDN also gives you the ability to purge your cache in real-time and enable SSL options instantly i.e. in real-time.
Price of MaxCDN
MaxCDN gives you different package options to choose with affordable pricing as per your need. Most basic MaxCDn plan start from $9 for 100GB bandwidth/mo for 2 websites and for additional 1GB bandwidth you will have to pay 8 cents, which is not bad.
If you are planning to use a CDN service for many of your websites (under 7), then you can choose from their 500GB, 1TB and 5TB plan and you will have to pay $39, $79, and $299 receptively.
The above were just starter plans and if you have a greater bandwidth requirement, then you can go with MaxCDN high volumes plans, which offer 10TB, 50TB, 150TB, and 350TB bandwidth/month. And if you are not satisfied with these plans, then you can also ask for custom plans as per your need.
Configuration of MaxCDN with WordPress to increase website speed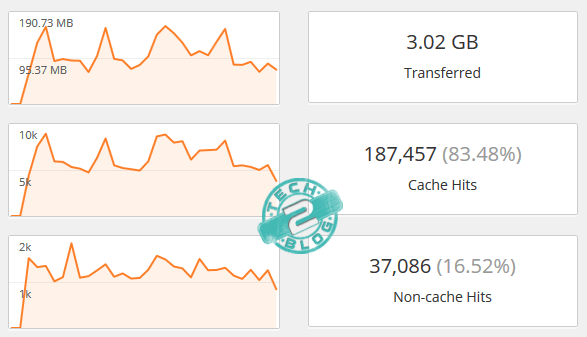 Above is usage overview for our blog and as you can see the maximum percentage of paged served is through cache, i.e. 83.48%, and non-cache traffic is only 16.52%, so you can have an idea how important is CDN service for your website/blog.
You can configure MaxCDN with any type of website whether it is HTML, PHP, ASP, etc.
We run our blog on WordPress, so sharing how you can easily configure MaxCDN with your WordPress. If you are already using W3Total Cache than configuring MaxCDN is even easier.
Once you have created a pull zone for your website in MaxCDN, then you will have to only configure your W3Total Caches.
Go to CDN setting from the performance tab on the left side of your WordPress dashboard and enter your Authorization Key. If you are having problem in entering your key, just click Authorize and you will be redirected to MaxCDN website, now just choose your API and all set.
Here is a full tutorial by MaxCDN on how you can easily setup maxCDN on WordPress with W3 Total cache plugin and information about Origin Shield by MaxCDN.
From the day I am using MaxCDN, I have seen great performance on my website speed and also good speed score in Google and Pingdom tool.
Earlier, my site was slow when I used to test it in speed analyzing tools (tested on Google Page Speed and Pingdom), but after using W3total cache and my speed score was increased but I was not so satisfied and tried to check speed with CDN.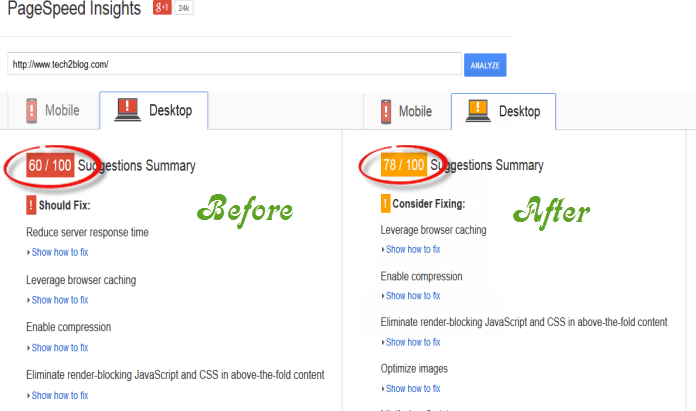 Now, after using MaxCDn service, I am happy with my website speed. Now my site load much faster than earlier from various regions.
Though, I am still working on increasing my website speed and looking for more ways to increase it.
If you want to increase website speed to give a good user experience, then I will recommend you to use MaxCDN service and see the difference.
If you are already using MaxCDN services or other CDN services, do let me know the service provider name and your experience with it. Hope you like the article and will show your love by sharing the article on your social network.
MaxCDN is a awesome content delivery service and if you are very worried about your website speed then do give MaxCDN a try and see the difference.