5 Bookkeeping Benefits – Why Accounting Software Is Ideal For Small Businesses
Keeping the business profitable is one of the major responsibilities of a small business owner. In order for your business to grow and expand, ensuring good financial health is key. This is why the accounting process is such an integral component to the success of a business. In the infant stages of business, manual accounting procedures are easily done. However, as your business expands, the accounting process may become a little trickier to handle. This is where automated accounting software can be so incredibly useful in handling your business finances. In today's article, we have a look at why accounting software is ideal for small businesses, so read on to find out more!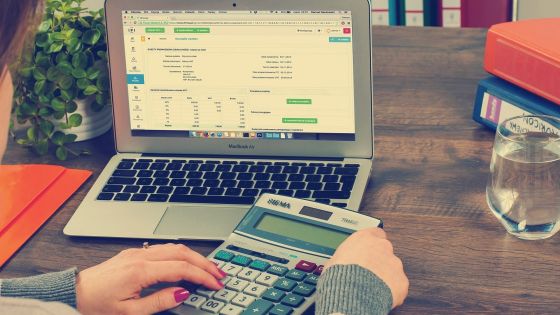 Why Accounting Software Is Ideal For Small Businesses?
1. Manage Cash Flow Effectively
Ensuring a healthy cash flow is incredibly important when running a small business. Effectively managing it can save your business lots of money in the long run. As a business owner, it is nearly impossible to keep track of every business expense or transaction without the help of a system in place. This is where online accounting can come in to save the day. Instead of having to note down every transaction manually, accounting software can automate the process and ensure that no transaction goes unaccounted for. The digitized data can also be accessed remotely, from any smartphone, computer or laptop, ensuring that you have access to financial data at all times. Your financial transaction is more secured when you apply accounts receivable automation. Check out at https://www.catalytic.com/blog/accounts-receivable-automation/ for more detailed information.
2. Reduce Human Error
Accuracy is an absolute necessity when it comes to managing your business finances. Unfortunately, if this process is handled manually, it is subject to human error. In order to prevent this from happening, automated accounting software should be utilized. The software can keep accurate records of financial transactions and ensure that calculations are always on point. This will help to avoid potential losses incurred from improper calculations which can be detrimental to the growth of your small business.
3. Data Security
Data security is absolutely vital when running a business. Your business' financial data landing in the wrong hands can prove to be disastrous. This is why we always recommend automated accounting software. The software utilizes the cloud and stores all data on a secure network that can be accessed remotely via laptop, computer or smartphone. You can program your software in a way that it enables various privileges for different users. In this way, you can keep data safe and ensure that it doesn't end up in the wrong hands. Storing accounting data on the cloud also ensures that it is never lost or damaged in the small chance of a fire, flood or other natural disasters.
4. User-Friendly Interface
With advancements in software technology, the accounting software of 2020 is incredibly easy to use due to a user-friendly interface that is easily understood by a wide variety of people. This reduces the learning curve that often presents a great difficulty to staff, allowing your workforce to easily adapt to software with minimal training. In this way, you can ensure that everyone on your team is well acquainted with your accounting software which will, in turn, increase productivity levels and employee satisfaction rates.
5. Increased Productivity Levels
Dealing with mountains of paperwork can be tiring and cause employees to lose focus and concentration. Thanks to accounting software, paperwork is eliminated and half the job is already done. Instead of having to slave for hours over paperwork, your workforce can spend their precious time on more revenue-generating activities such as sales, marketing, and PR. A more productive workforce is also one of the best ways to rapidly grow your business and propel you to new levels of success.
---
Accounting software is truly the way of the future. We hope that this article has given you some valuable insight into how automating the accounting process can contribute to the overall success and growth of your small business.