The Benefits of using a Shopping Cart Software For Your Store
There is a lot of responsibility that goes with running an e-commerce website. You are in charge of your products, payment processing and staying on top of your orders. This is why you need a good shopping cart ecommerce software to help you take care of your store. Here are the benefits of using a shopping cart software for your e-commerce website.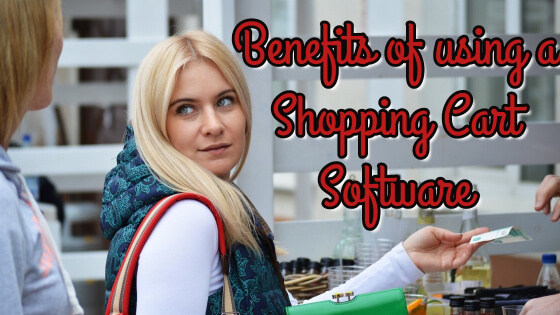 You Can Keep Your Inventory Updated
It is important to keep your inventory updated if you want to attract loyal customers. Your shopping cart software allows you to add, edit and remove products from your online store in just a few minutes. The changes happen in real-time so your store is always up-to-date.
Stay In The Loop With Your Orders
There is nothing like missing an order to put a damper on your store. You do not have to worry about missing an order with your shopping cart software. The software is designed to send alerts and notifications to your mobile phone or computer. You can use the management tools to fulfill and keep track of your orders. The software also allows your customers to check the status of their own orders.
You Can Add Complementary Products
Your shopping cart software allows you to add complementary products to your inventory. This is perfect if you are only selling one or two products in your store. One example is an inventory of coffee mugs or travel mugs. You can look through the catalog and add coffee, tea and hot chocolate products to your store. The catalog allows you to add complementary products to your store with little effort. You can offer additional products to your customers and make more money.
You Can Grant Your Team Controlled Access
If you have a staff or outside help, you may want to give them controlled access to your business. It makes it easier for everyone to take care of their responsibilities if they can login and access the information they need. The shopping cart software features a secure user access for everyone on your team.
Everyone is assigned a unique login and specific role within your business, and this means they only have access to the information they need for their job. The software allows your team to do their job and keeps your store secure.
Keep Track Of Your Success
You need to keep track of your success so you know where your business stands. The shopping cart software features a built-in tool for keeping track of your sales, coupons and statistics. You can figure out which products should be featured in your store, and you can remove the products that are not selling well.
There are many shopping cart products that use Google Analytics integration to bring you accurate results.
Using a shopping cart software can be very beneficial to your e-commerce website. The software is designed to give you total control over your inventory, orders and overall business.
---
If you have any views on this article, please comment below and if you like the article do share it on your Social media channels.