5 Benefits of Hiring a Digital Marketing Agency
Some businesses aren't convinced about the merits of hiring a digital marketing agency. That's understandable because there's some mystery about what they do exactly and how it benefits the businesses that hire them. In this article, we cover the five benefits of hiring a digital marketing agency to represent your business.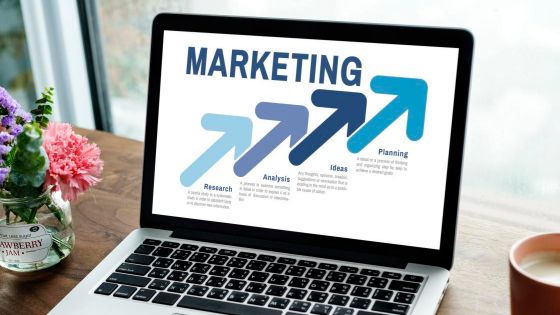 1. Get a Team with the Right Skillset
As a compact business, it's difficult to employ a team that can cover all the bases. The deeper you get into individual tasks, the more it becomes apparent that specialist knowledge is required to perform well. Against stiff competition, no company can afford to deliver a middling performance in any area without suffering the consequences of that.
With digital marketing, it's really no different. Employees in a digital agency spend years honing their skills. They live and breathe the digital life. And it shows. Agencies will often have individuals working in specific areas – one employee is an SEO specialist, another a graphics designer and a third is a pay-per-click advertising genius – which allows their business to offer a high-level service to clients.
To find the right firm for your business, you have to look into what your needs are. Some agencies specialize in one area such as online advertising, others in SEO, and some broadly try to cover everything. Talk to them and feel them out to determine where their strengths are.
2. No Distractions from Business Activities
Trying to run a perfect PPC or SEO campaign in-house when your company operates way outside of the digital marketing realm is not easy. It can drain resources as staff attempt to get up to speed to perform well enough to complete the project satisfactorily. This compares poorly to an experienced agency team that is already up to speed.
Your company can stay focused on other activities that will help it grow and avoid troubleshooting marketing issues that don't relate to their core focus. A distracted management team causes staff to run around like headless chickens. This directly affects business results.
3. Save Money
Depending on the size of the marketing plan, it's often cheaper to hire an agency than pull in new people for short-term contracts to work in-house. Developing a full team to work directly for the company is very expensive to do right.
Many companies lack the size to make this type of commitment to their marketing objectives. They're much better suited to hiring a talented agency rather than try to duplicate what they already offer.
4. Ability to Scale Up Based on Client Requirements
Depending on what your needs are, an agency usually has enough qualified staff to provide an excellent service to their clients. Rather than hiring a freelancer that only has a few hours per week available, companies can leave it to the agency to bring on the people needed to complete the tasks required. Because the agency often benefits from multi-skilled staff, more people can be brought over for certain tasks to get through them sooner.
5. Fresh Marketing Ideas
New ideas for marketing and effective ad copy flow from existing teams that have their eye on the ball. A stagnant, smaller team working for a company operating in a separate industry is going to struggle to have the same creativity and dynamic delivery. An outside agency is used to coming up with interesting marketing plans and pitching clients. They're not running to catch up.
There are many benefits to hiring a marketing agency for creative ad campaigns, effective SEO or to provide other marketing services. Given what's involved, it's difficult to be convinced about creating your own marketing department unless the company is fully capable of supporting it. Otherwise, the results are likely to disappoint when trying to do it yourself.