Awesomeness of Jetpack Plugin
Plugins are very important for running any websites as they give us extra functionality and features. WordPress is a platform which has the largest database of plugins and there is almost one plugin for every functionality you can think of. Jetpack is one such plugin or we can say it is a collection of multiple plugin in one plugin and today I will let you know some of the awesome features of Jetpack plugin which I am using for a few years.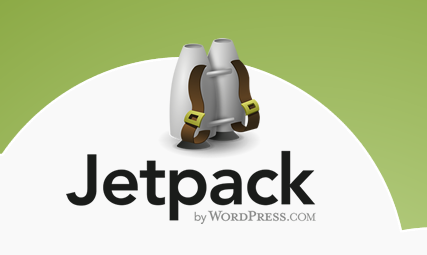 Jetpack is a WordPress Plugin from Automatic creator of WordPress and offers many features and functionality within it. Though some of the features are paid but there are some awesome free features too which every blogger and webmaster is using.
Free Features of Jetpack Plugin
1. Site Stat: One of the most demanded function by any blogger is the statistic for their blog/website and this purpose is completely fulfilled by of Jetpack plugin. This free tool allows blog owner to monitor their daily traffic and visit easily within their WordPress blog admin panel.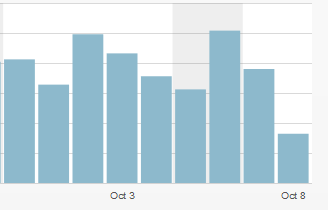 By installing this plugin you can easily see stats of your website on daily, weekly, monthly and yearly basis as shown above. Within this feature what I like the most is its search engine traffic keyword telling capability along with the referring website and outgoing link.
2. Publicize: In the blogging world, one of the most commonly used tactics of every blogger is to publish their blog post automatically to social networking sites like Facebook, Twitter, LinkedIn, Tumblr etc. so that they can save their valuable time. After all time is money.
After installing Jetpack plugin, your new published post gets automatically shared on several social media networks and thus it can boost your website traffic for free.
To start sharing your post automatically, just go to your Jetpack dashboard and configure your publicize option by connecting it to the desired social networking website.
3. Subscriptions: This is also one of the great feature of Jetpack plugin, that without any other 3rd party plugin, your blog reader can easily subscribe to your blog post and comment easily. Even readers without WordPress account can also subscribe without any difficulty.
As a blog owner you can too track who follow your blog post and comments and thus can increase interaction with your readers.
4. Social Sharing: Jetpack plugin also has inbuilt social sharing feature and by configuring it you and your readers can share your post easily on all social networking sites and services. You can easily drag and drop any networking site which you want to display.
After enabling the Sharing option, you can see sharing icons at the bottom of all the posts and pages or the post you have selected for sharing. Some of the popular networking sites for sharing are Twitter, Facebook, Tumblr, Google+, Pinterest, Digg, Stumbleupon, Reddit etc.
5. Spelling and Grammar: For the bloggers whose native language is not English, spelling and grammar both can be a huge wall against them in their blogging career. And the After the Deadline plugin which webmaster use to used earlier for grammar and spelling checking is now inbuilt feature of Jetpack plugin.
6. Post by Email: Jetpack also facility you publish your post by just sending an email to your WordPress set the email address for auto publishing. This feature works best when for some reason you are not able to login to your WordPress dashboard and urgently you have to publish any post.
To activate this feature just visit writing settings of your blog and set the secret email address with login name and password along with the default category for your post.
7. Jetpack Comments: Comment is also one additional feature of Jetpack plugin and you can manage your comment easily by using this plugin. By enabling this feature your visitor can easily login with their social networking, WordPress, Twitter credentials and comment.
If you have an old blog then I would not recommend you to enable this feature as your old comments will vanish and even some plugins like contact form may have some issue with it.
8. Contact Form: Giving your visitors option to contact you is a good idea and I strongly recommend that you should always have a page so that user can easily contact you for any query. Jetpack allows you to use their free contact form which can be integrated anywhere in your site.
9. Tiled Galleries: This is another good feature of Jetpack which I like the most. If you are photographer or running any website which contains lots of photo showcase, then enabling this option can be a good option.
This option allows you to organize photos in a magazine-style layouts and thus giving an awesome new look to your photo showcase.
---
By installing Jetpack alone, you limit the use of access WordPress plugin and thus making your blog/website load faster and also saving your web-hosting resources which can be important if you are on a shared hosting. If you are using some other free or premium feature of Jetpack, please let us know through your valuable comments and email.